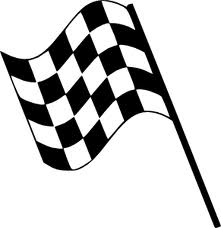 Finished! - Course is Officially Over
All letter grades have been determined and turned into the registrar. Check via UTDirect for your grade. There are NO extra credit possibilities at all, sorry. Do your best to take your new found chemistry knowledge forward with you. Those entering organic chemistry will have a whole new set of challenges. You'll be ahead of the curve if you can remember some of our "big ideas". All of our major concepts are still applicable in organic. Good luck to you all in your further studies.
- Dr. McCord
---

Dr. McCord is NOT Available to "talk" - your grade is FINAL
Grades are in and the course is over and many students still feel the need to "talk" to me about their grades. I can assure you that talking about your grade will not in anyway change the outcome of your grade. The ONLY thing that determined your grade were the scores you've received on the various assignments (with a heavy weighting on the side of exams and especially the final exam).
---

Survey POINTS are Posted on Quest
There were 3 pre-semester surveys and 3 post-semester surveys. These were surveys conducted by the Center for Teaching and Learning (CTL). Each completed survey is worth 1/2 point as an add-on to an exam. So the maximum possible for surveys is 3 points. Remember that Quest cannot and will not add those points on to your exam. I will do that in my own spreadsheet. The CIS Surveys for the instructor, course, and TAs was NOT apart of the extra credit point system.
---

iClicker scores are now FINAL!
iClicker scores were adjusted by dropping the 7 lowest daily scores and then capping the totals at 10 points less than that. The bottom line is that your iClicker score on Quest is THE iClicker score to be used as 10% of your overall grade in the course.
---

Quest Homework - average best 12 out of 15
Your average for homework (10% of your grade) is based on your highest 12 homeworks (drop your lowest 3). Quest should be showing this correctly now - your dropped scores will be crossed out like this.
---