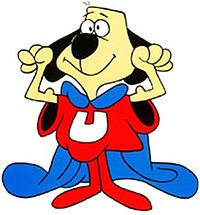 Info on CH302 for Spring 2012...
posted Sun 1/8 at 6:30pm by Dr. McCord
My webpage for Spring 2012 is starting to form. Not quite there yet, but the essentials for the first day are there. The book is the same as it was in the Fall semester. Follow the link below to see what subjects and chapters are to be covered in my CH302 classes.
McCord CH302 Classes for Spring 2012: http://mccord.cm.utexas.edu/courses/spring2012/ch302/
All Letter Grades have been Submitted
posted Tue 12/13 at 11:03am by Dr. McCord
Please check via UTDirect for your letter grade in the course. I do not give out that information via email. I'm not sure when the grades go "live" but it should be sometime today. There should really be no surprises on the grades. All the breaks were kept as shown in the syllabus.
- Dr. McCord

All Student Work is Done for the Course
posted Sun 12/11 at 9:10am by Dr. McCord
All the final exams have been taken and all three classes did well. So well that no curve is being added to the final exam. I now have ALL the information I need in order to calculate your grade in the course. I need no further input.
I do not set up appointments to "talk" about your grade at this time. I had plenty of office hours throughout the semester for that. I now have to get about 900 grades turned into the registrar. If you send an email, I WILL read it. I just can't promise you a response - especially if the answer is already on this website (see announcement below).
All Classes did Exceptionally Well. Unfortunately this means there is really no compelling reason for us to change the grade breaks or add on bonus points. If you came up just short of the grade you desired, I'm sorry it didn't work out for you. Please plan ahead next time and make sure you are high enough in your scores to avoid such a situation.

Read this About your GRADE in the Course
posted Fri 12/9 at 2:15pm by Dr. McCord
The grade breaks given in the syllabus will NOT change. I made this abundantly clear in class and I'm saying it again. Getting close does you no good here. You have to EQUAL the break number or be higher. It is very simple. I do NOT round to the nearest integer. I round to the nearest 1/100th. So yes, you CAN miss the next higher grade by only 1/100th of a point.
Emailing me and begging for the bump up will be a waste of your time. I go by the scores and only the scores. Once again, this was made very clear in the syllabus and the first day of class. I also generally do not answer the majority of emails I get during final exams because the answer is right here on this website. Only email me if there is a blatant error in your scores. This may seem cruel - it is not. The line was drawn in the sand on day one - you will have to accept the grade you earned and no higher. ALL students were held to the same standard.
- Dr. McCord

ALL Scores for Everything are now Showing on Quest
posted on Sun 12/11 at 9:22am by Dr. McCord
Please Remember: Quest does NOT calculate your grade in the course. I take your scores OUT of Quest and put them into Excel and then calculate the various methods we offer and give you the highest score possible.
The Bonus points in Quest are for doing the surveys, concept-exams, and more surveys throughout the course. This is the grand total - there will not be any more bonus points. You can ADD the bonus points to any one of your counted exams in your overall average for the course. This was ALL based on what the Center for Teaching and Learning (CTL) told me. If you didn't properly enter your EID in and the right course number, then you didn't get any credit.
Your iClicker score for the semester was adjusted by dropping your 7 lowest scores and then capping the total at 295 points. You'll see your percent score on Quest.